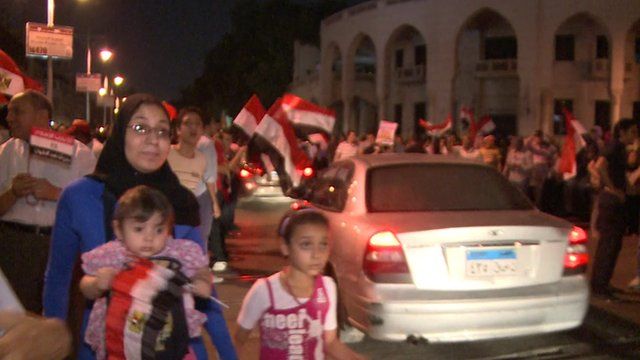 Video
Egypt protesters celebrate in Cairo
Egypt's army has given the country's rival parties 48 hours to resolve a deadly political crisis.
The army would offer a "road map" for peace if Islamist President Mohammed Morsi and his opponents failed to heed "the will of the people", it said.
Aleem Maqbool has been on the streets of Cairo with anti-government protesters who he says are "already celebrating".
Go to next video: Protesters return to Cairo's streets