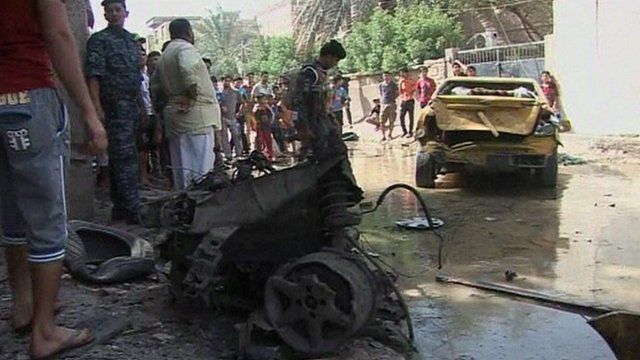 Video
Iraq car bombings: Attacks hit mainly Shia cities
A wave of car bombings across central and southern Iraq has killed at least 20 people, police and medics say.
Most of the attacks took place in cities with a high concentration of Shia Muslims - including Kut, Najaf, Mahmoudiya, Nasiriya and Basra.
Baghdad reporter Rami Ruhayem said the car bombs in the south appeared to have been targeted at civilians while the bombs in the north were aimed at security forces.
Go to next video: Iraq hit by series of bomb blasts