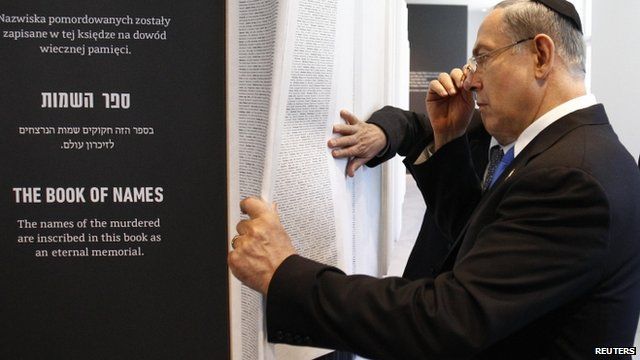 Video
Israeli PM Netanyahu opens Auschwitz Holocaust display
Israeli Prime Minister Benjamin Netanyahu has opened a Holocaust exhibition at the Auschwitz Nazi death camp site in southern Poland.
The display in Block 27 places the former camp in the broader context of Nazi Germany's systematic attempt to wipe out Europe's Jewish population.
Mr Netanyahu was taken around the exhibition at the former camp before making a speech at the opening ceremony.
Go to next video: Anne Frank's sister: Auschwitz survivor