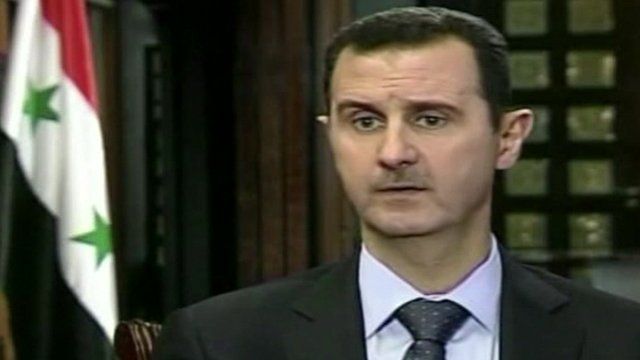 Video
Assad: Russia fulfilling arms contract negotiation
President Bashar al-Assad has suggested that Syria may have received the first shipment of an advanced Russian air defence system.
Russia vowed earlier this week to go ahead with sending S-300 missiles.
He also suggested the Syrian army has scored "major victories" against rebels and now holds "the balance of power" in the conflict.
Meanwhile, the main opposition outside Syria said it would not take part in peace talks while massacres continued.
Bridget Kendall reports.
Go to next video: Syrian army 'has balance of power'