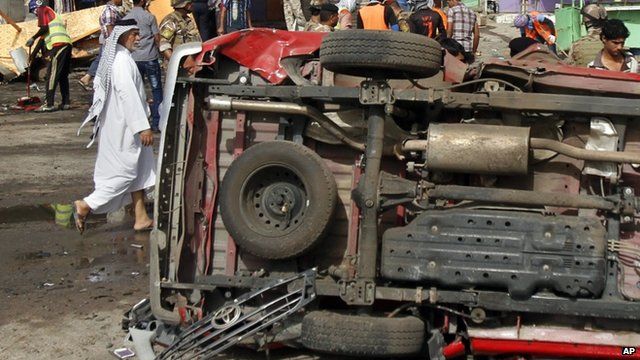 Video
Dozens die in bomb attacks across Iraq
More than 70 people have been killed and many others injured in a series of bomb attacks across Iraq.
Baghdad was worst hit with several explosions in mainly Shia Muslim districts.
There were also attacks in Samarra, Basra and Hilla on what is being described as the worst days of sectarian violence in several years.
Aleem Maqbool reports.
Go to next video: Iraqis 'helping fight Syrian holy war'