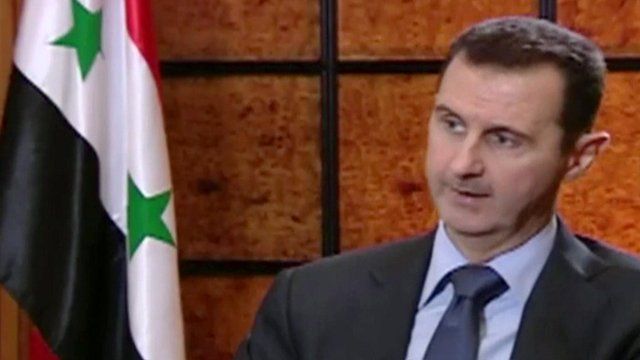 Video
Syria's President Assad: No intention of stepping down
Syria's President Assad has said he has no intention of stepping down.
In his first interview since calls were made for a peace conference to try to resolve the conflict, he said that the West's efforts would be better focused on trying to stop guns falling into the hands of "the terrorists", he said were responsible for attacking his country.
Government forces, reportedly with the help of Hezbollah fighters from Lebanon, have been bombarding the strategic rebel stronghold of Qusair today.
The BBC also has evidence that the Syrian regime is getting support from Shia fighters crossing into the country from Iraq.
Aleem Maqbool reports from Baghdad.
Go to next video: Syria army 'storms' rebel town Qusair