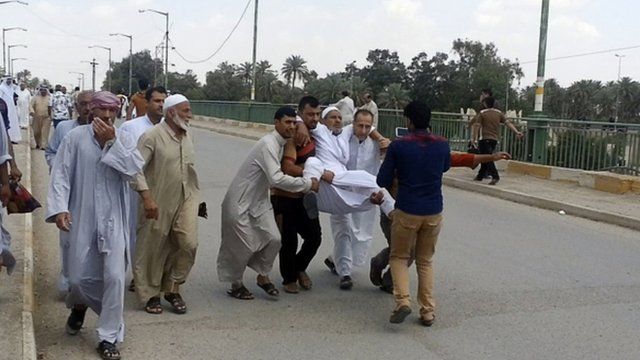 Video
Iraq violence: Dozens killed in blasts targeting Sunnis
More than 60 people have been killed and dozens hurt in several bomb attacks apparently targeting Sunnis, in Iraq's worst day of violence for months.
In the first attack, in Baquba, about 50 km (30 miles) north of Baghdad, at least 41 people were killed when two bombs detonated outside a Sunni mosque.
Later, police said at least seven died at a Sunni funeral in Madain, and 14 in two blasts in western Baghdad.
The attacks follows a sharp increase in sectarian violence in recent weeks, with more than 120 people killed over the three days.
Aleem Maqbool reports.
Go to next video: Gunmen target Iraq alcohol sellers