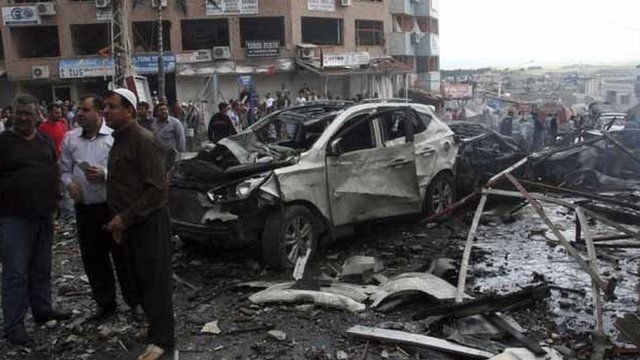 Video
Syria denies Turkey Reyhanli car bombs role
Syria has denied being responsible for two car bombs which killed 46 people in a Turkish border town.
Information Minister Omran al-Zoubi told a news conference on Sunday his country "did not commit and would never commit such an act because our values would not allow that".
Turkish police say that nine people have been arrested in connection with Saturday's attacks in Reyhanli.
The BBC's Wyre Davies reports.
Go to next video: Aftermath of twin blasts in Turkey