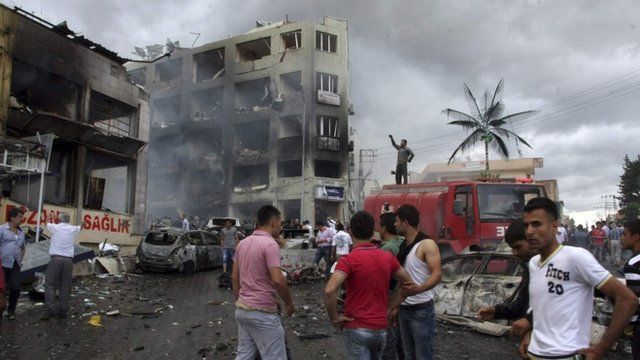 Video
Blasts kill dozens in Turkish town Reyhanli on Syria border
Twin car bombs have killed 40 people and injured 100 in the Turkish town of Reyhanli, near the Syrian border.
Interior Minister Muammer Guler told Turkey's NTV the bombs had gone off near the town hall and post office.
Video showed injured people being carried to safety amid shattered buildings and twisted wrecks of cars.
Freelance journalist, Dorian Jones, said air ambulances had been used to treat the injured.
Go to next video: Blasts kill dozens in Turkish town