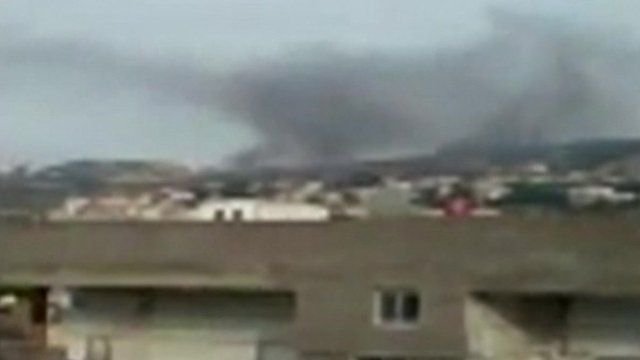 Video
Syrians flee 'massacres' in Baniyas and al-Bayda
Hundreds of Syrians have fled coastal areas where activists accuse government forces of carrying out massacres in a campaign of sectarian cleansing.
Footage of mutilated and burnt bodies, allegedly from the town of Baniyas, have been posted online.
Activists said 77 people had died in Baniyas, a day after 72 were killed at the nearby village of al-Bayda.
Meanwhile, Israel has said its warplanes carried out an air strike on Syria targeting weapons heading to Lebanon's Hezbollah.
Wyre Davies reports from Jerusalem.
Go to next video: Syrian TV reports on 'terrorists'