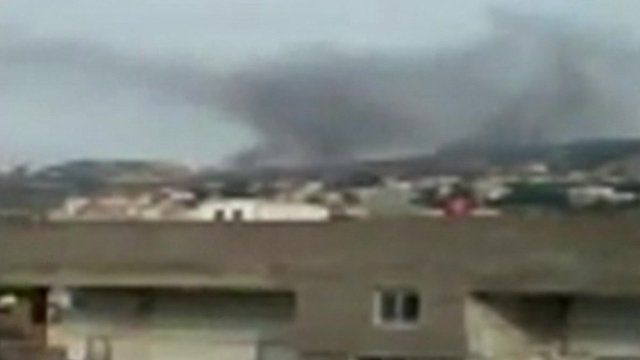 Video
Syrians flee 'massacres' in Baniyas and al-Bayda
Hundreds of Syrians have fled coastal areas where activists accuse government forces of carrying out massacres in a campaign of sectarian cleansing.
Gruesome videos show mutilated and burnt bodies of women and children, allegedly from the town of Baniyas.
The government has said its army is operating to drive out "terrorists".
The BBC's Jim Muir says activists claim troops are blocking roads as people try to flee.
Go to next video: US considering arms for Syria rebels