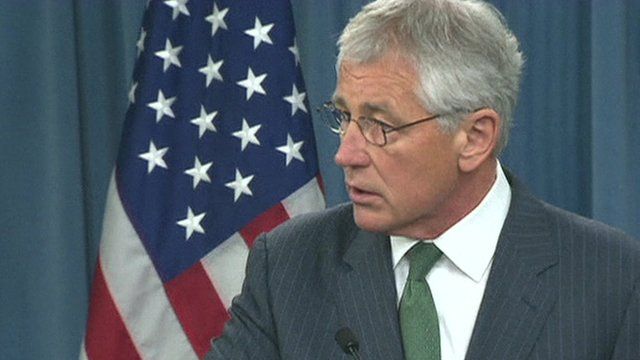 Video
US considering arms for Syria rebels
US Defence Secretary Chuck Hagel has acknowledged his government is no longer ruling out arming Syrian rebels.
It is the first time a senior US official has said openly that the US is reconsidering its opposition to supplying weapons to rebel forces.
President Barack Obama - who rejected such a proposal last year - said the US was now looking at "all options".
Meanwhile, allegations are emerging that Syrian forces carried out summary executions near the city of Banias.
Julie Peacock reports.
Go to next video: US considering arming Syrian rebels