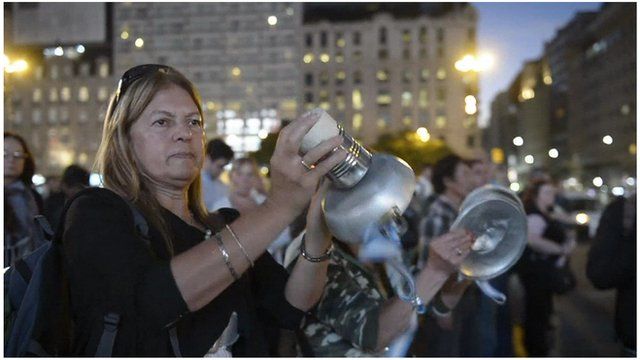 Video
Massive anti-government protests in Argentina
Thousands of people have poured onto the streets of Buenos Aires and other cities across Argentina to protest against the government of President Cristina Fernandez de Kirchner.
The protest was sparked by a proposal to reform the judiciary, but Argentines are also unhappy about high inflation and corruption.
Laura Plitt reports.