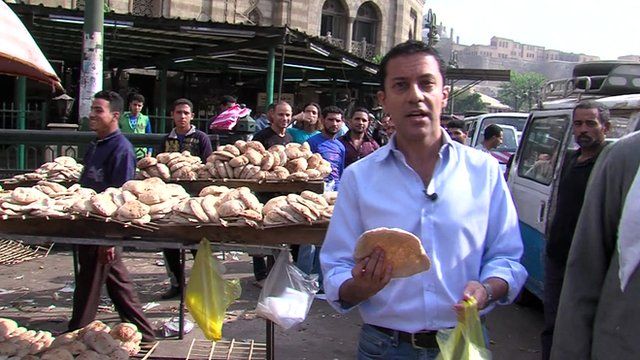 Video
Egypt under subsidy reform pressure from IMF
The International Monetary Fund (IMF) has announced it is asking Egypt for economic reforms before authorising a $4.8bn (£3.2bn) loan for the country.
The country desperately needs the money but when previous governments tried to get rid of subsidies on food and fuel, it led to bloody riots.
A team of Egyptian officials is in the US to try to reach an agreement.
Aleem Maqbool reports from Cairo.
Go to next video: Egypt's economy 'not mismanaged'