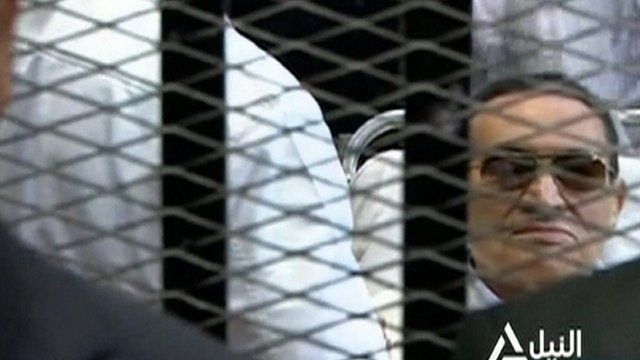 Video
Mubarak retrial judge withdraws from case
In Cairo the judge hearing the retrial of deposed Egyptian president, Hosni Mubarak, has withdrawn himself from the case and requested it be moved to a different court.
The retrial was ordered after Mr Mubarak appealed against his conviction for conspiring to kill protesters during the 2011 revolt that ended his rule.
Aleem Maqbool reports.