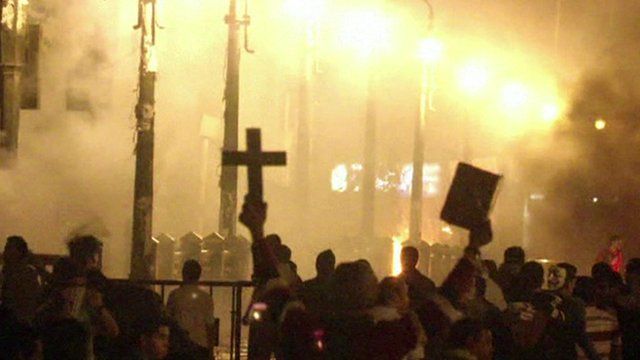 Video
Egypt protest clashes on April 6 Youth Movement anniversary
Hundreds of Egyptians have taken part in anti-government protests in Cairo, on the fifth anniversary of the creation of the April 6 Youth Movement.
Protesters were expressing their frustration with Mohammed Morsi, who they say has failed to bring the change he promised.
In other parts of the country, violence was reported between Muslims and Christians.
Julia Peacock reports.