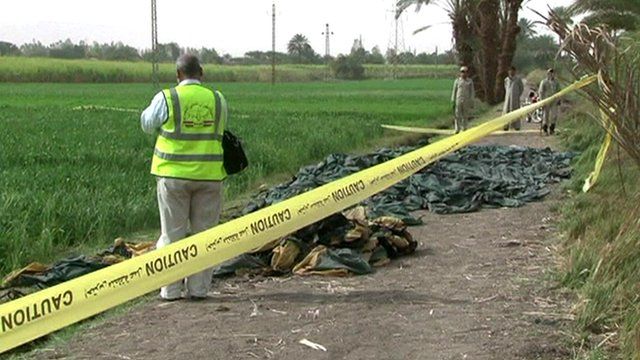 Video
Hot air balloon flights halted in Egyptian province after deaths
The governor of Luxor province in Egypt has banned all hot air balloon flights following the fatal explosion and crash of a tourist balloon near the ancient city of Luxor.
British, French, Hungarian, Hong Kong and Japanese nationals are among 19 tourists who lost their lives.
Governor Ezzat Saad said he wanted to extend his sympathies to those who had died in "this terrible accident".
Go to next video: Egypt balloon crash kills tourists