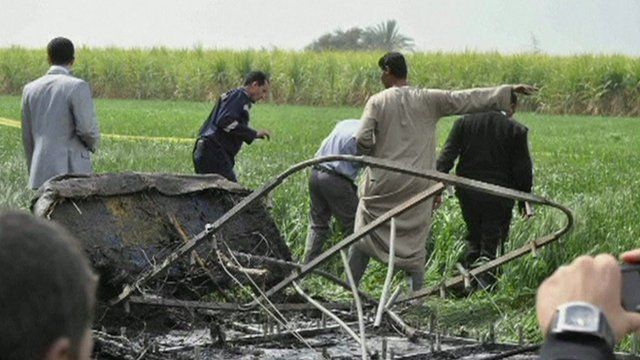 Video
Egypt hot air balloon crash: Up to 19 people killed
Two Britons are among a group of tourists who have died in a hot air balloon crash in Egypt.
Up to 19 people are thought to have been killed after the balloon exploded in mid-air on Tuesday morning near the ancient city of Luxor.
Travel company Thomas Cook has confirmed that two of its customers have died and two more have been injured.
Richard Lister reports.
Go to next video: Eyewitness: 'We heard a loud explosion'