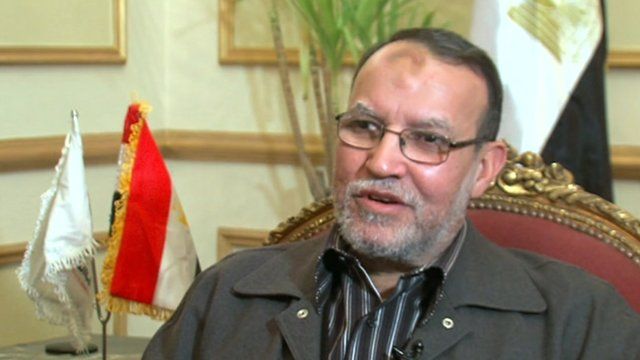 Video
Muslim Brotherhood's El Erian: 'Egypt will not prosecute cleric'
Egypt's ruling party, the Muslim Brotherhood, will not prosecute a cleric for issuing fatwas against liberal politicians in the country, one of its leaders has confirmed.
Some had feared Egypt could follow Tunisia, where a prominent secular politician was assassinated last week.
Speaking to the BBC's Aleem Maqbool, the vice president of the party's political wing, Essam El Erian, also responded to calls from opposition protestors for the president to step down, after accusations he betrayed the country following the revolution.
Go to next video: Palace targeted in Cairo clashes