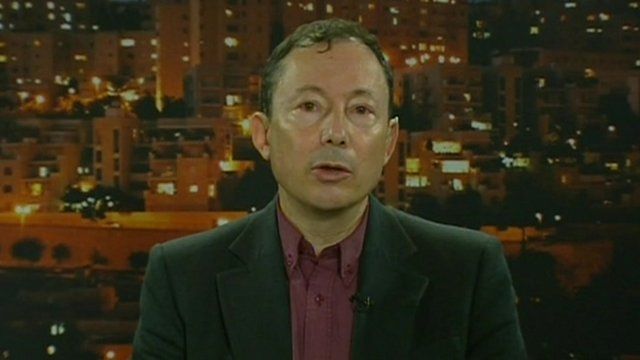 Video
Israel says report on settlements 'lacking in facts'
A report by three UN experts has found that Israeli settlements in the occupied territories violate the rights of Palestinians in ways designed to drive them off the land.
The report says settlements displace Palestinians, destroy their crops and property and subject them to violence.
The Israeli foreign ministry said the report from the UN Human Rights Council was "counterproductive" and would hamper the peace process.
Yigal Palmor, spokesperson for the Israeli Ministry of Foreign Affairs, gives his reaction to the findings.
He was also asked to confirm an Israeli air strike on Syria, but he refused to comment.
Go to next video: Israel evicts Palestinian protesters