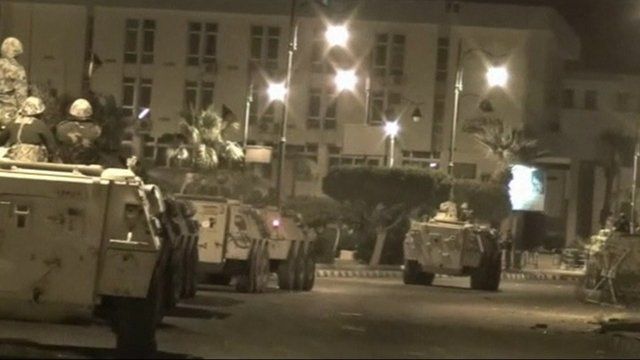 Video
Egyptian Army on the streets in Suez after protests
The Egyptian army has been sent onto the streets of the port city of Suez after a day of violent protests across the country.
At least seven people were killed in Suez on Friday during fighting between anti-government groups and police on the second anniversary of the uprising that toppled Hosni Mubarak.
People have used the anniversary to demonstrate against the slow pace of change, accusing President Mohammad Morsi of betraying the revolution.
The BBC's James Kelly reports:
Go to next video: At least five die in Egypt protests