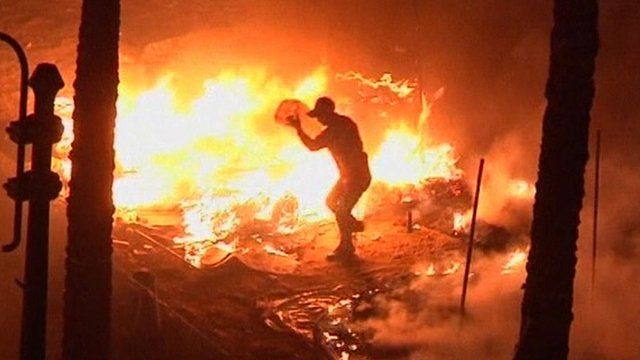 Video
Cairo clashes on Egypt anniversary
Protesters have clashed with riot police in Cairo on the second anniversary of the start of the Egyptian uprising which led to the downfall of Hosni Mubarak.
Police used tear gas on protesters calling for the overthrow of President Mohammed Morsi.
Further protests are expected after Friday prayers.
Jonathan Josephs reports.
Go to next video: Retrial for Mubarak after appeal