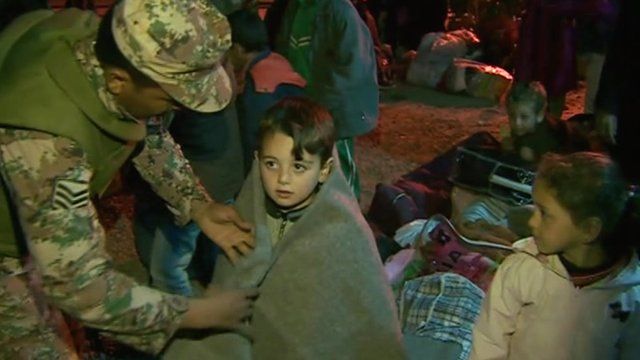 Video
Syria conflict: UN says refugee crisis in Jordan 'critical'
Up to 26,500 Syrian refugees have crossed the border into Jordan since 1 January, according to the United Nations Refugee Council.
It is the fastest influx since the start of the uprising against President Bashar al-Assad, and means nearly 70,000 men, women and children are being housed at the Zaatari refugee camp.
Although the number of displaced families is rapidly growing, the UN says it has raised just 3% of the funding it needs to operate the camp for the next 12 months.
It has called for emergency aid, as Fergal Keane reports.