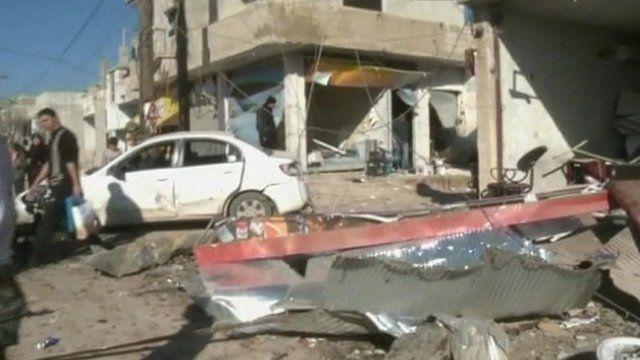 Video
Syria crisis: Car bomb 'kills 16' in Damascus suburb
A car bomb has killed at least 16 people in the Qatana suburb of the Syrian capital Damascus according to state-run media.
Mainly women and children were injured according to the Sana news agency.
The report comes as one of Syria's biggest allies, Russia, has said the government may be defeated by opposition forces.
Mike Wooldridge reports.
Go to next video: Russia: Assad 'losing control' in Syria