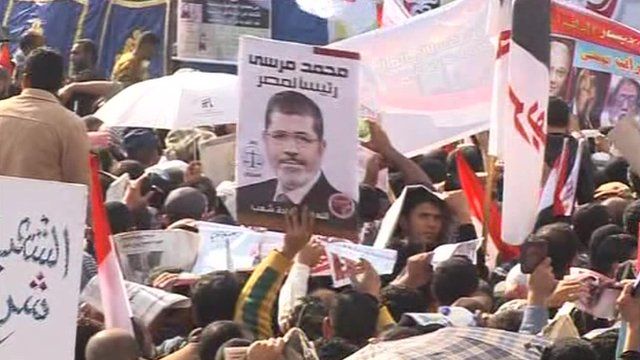 Video
Egypt crisis: Islamists rally for President Morsi
Islamist backers of Egypt's President Mohammed Morsi have held mass rallies to support his sweeping new powers and the drafting of a constitution.
The demonstrations in Cairo came after days of rival protests by supporters and opponents of the president.
His opponents are angry that the draft constitution was hastily passed by an Islamist-dominated assembly on Friday.
Jon Leyne reports.