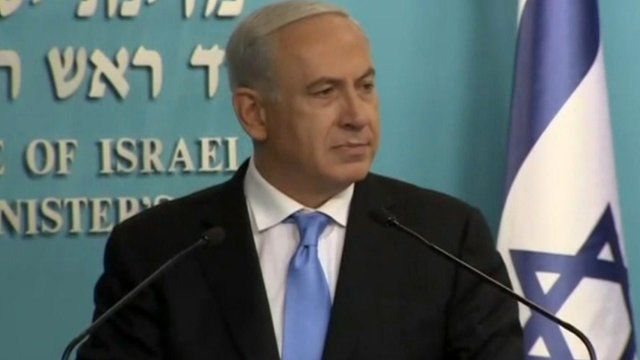 Video
Israeli PM Netanyahu defends ceasefire decision
A ceasefire between Israel and the Hamas movement which governs Gaza, has come into effect after a week of violence in which more than 150 Palestinians and five Israelis have died.
The Israeli Prime Minister Benjamin Netanyahu said he agreed to the ceasefire after speaking to US President, Barack Obama.
In a news conference, he said it had been necessary to take advantage of the opportunity for a ceasefire.
He added that "some citizens expected a stronger military operation".