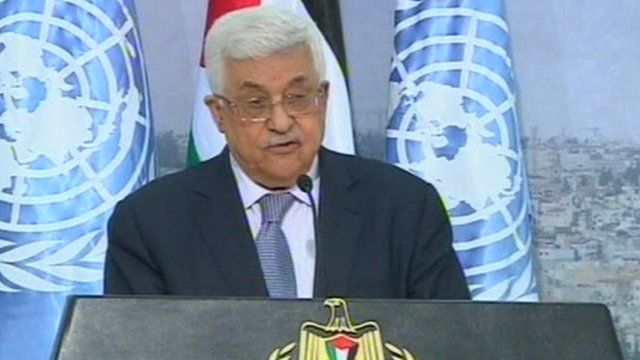 Video
Abbas: 'We have been working to halt this aggression'
Palestinian Authority President Mahmoud Abbas has said that he has been "working with all concerned parties to halt this aggression" in Gaza.
Mr Abbas has begun talks with the US Secretary of State Hillary Clinton in the West Bank.
Israel has continued its strikes on Gaza, including a key compound of the Hamas government, and militants have fired more rockets at Israel.
International efforts to broker a truce are continuing with talks in the West Bank, Jerusalem and Cairo.