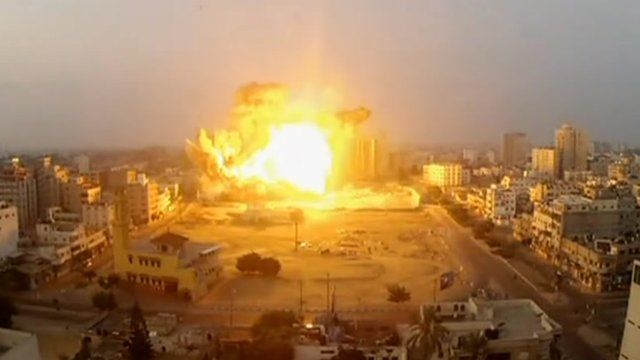 Video
Gaza crisis death toll passes 100
At least 105 people have died in the Gaza Strip in six days of violence, Hamas officials say, as Israeli forces continue a bombardment they say aims to stop rocket attacks into Israel.
More than 100 rockets were fired on Israel by militants on Monday, but no casualties were reported. Last week, three Israelis died in one such attack.
A building housing journalists in Gaza was also struck, killing a leading media figure in the militant group Islamic Jihad, named as Ramez Harb.
The BBC's Middle East Editor, Jeremy Bowen, reports.
Go to next video: Blair: Gaza situation 'utterly tragic'