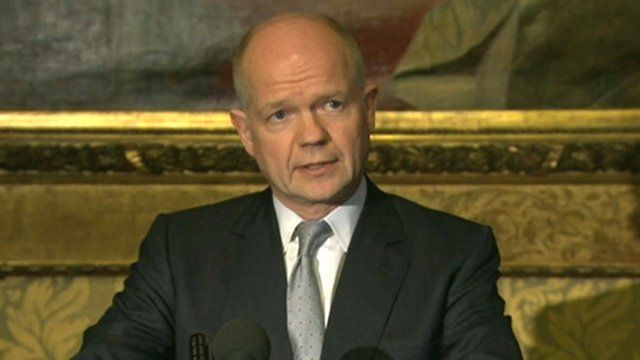 Video
Hague warns against civilian casualties in Gaza and Israel
Palestinian Islamist group Hamas "bears principal responsibility" for escalating tension in Gaza and southern Israel, UK Foreign Secretary William Hague has said.
He condemned the escalation of violence and said the British government deeply regretted the loss of life on both sides.
"We call on all those involved to avoid any action which risks civilian casualties," he said.
Go to next video: 'What did my son do to die like this?'