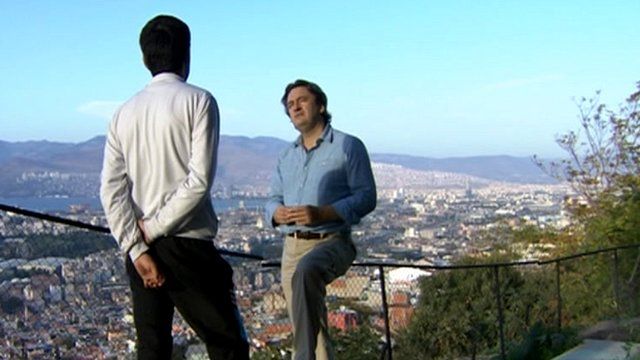 Video
Defector recounts Syria boat tragedy
One of the few international aid agencies operating in Syria says that at least 2.5m people are now displaced within the country.
The figure, from the Syrian Arab Red Crescent, more than doubles previous estimates.
The United Nations refugee agency says that an additional 700,000 people have fled to neighbouring countries.
Many risk their lives seeking sanctuary - in August, 60 people drowned making the journey from Syria to Europe when their boat overturned.
One survivor, who did not want to be identified, has been recounting the tragedy to the BBC's Fergal Keane.
Go to next video: A school for Syrian refugees in Turkey