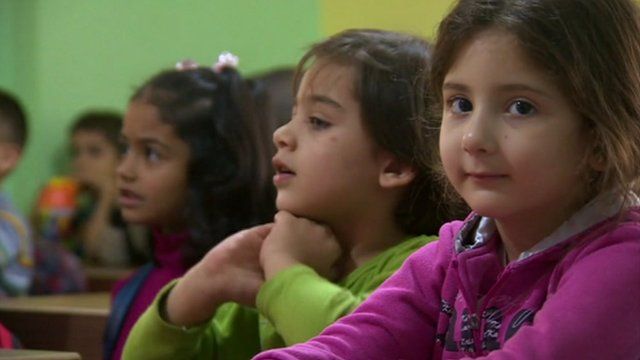 Video
Syria crisis: A school for child refugees in Turkey
More than 300 children who were forced to flee the violence in Syria are now being educated at an unlicensed school set up by their parents and volunteer teachers in Turkey.
The Turkish authorities want the children to study at official centres set up within refugee camps, but many parents do want their young to have to live and learn within such confines.
James Reynolds reports.
Go to next video: Bloodshed in Syria despite truce