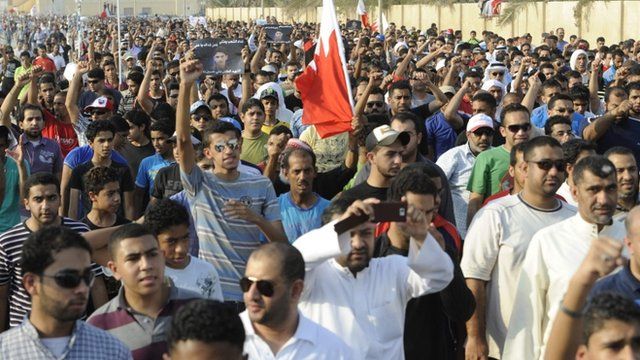 Video
Bahrain police fire on Shia funeral procession
Riot police in Bahrain have opened fire on Shia protesters following the funeral of a youth killed during street battles with the security forces on Friday.
Thousands of mourners chanted anti-government slogans and a smaller breakaway group hurled stones at the police. The interior ministry said the police acted in self defence. Shia-led protests against the rule of Bahrain's Sunni minority have been ongoing since February last year.
Anmar, a Bahraini citizen who attended the funeral, told BBC News that there was no problem between Shias and Sunnis in the country - "the problem is between the people and the regime".
Go to next video: Bahrain cuts medics' sentences