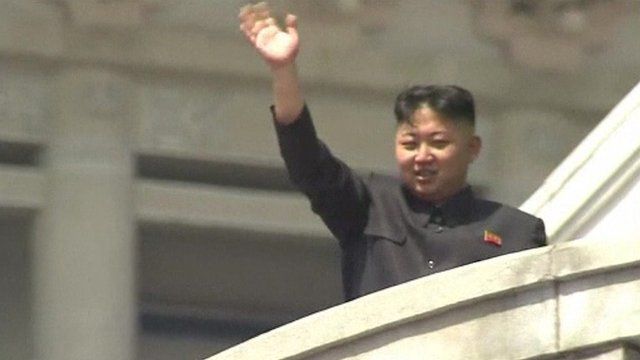 Video
Kim Jong-un named N Korea's highest military rank
North Korean leader Kim Jong-un has been given the title of marshal, state media has announced.
The move followed a high-level military reshuffle in which army chief Ri Yong-ho was removed ''due to illness'' and a little-known general promoted.
Marshal is the highest military rank and would cement Mr Kim's control over the army, reports say.
Kim Jong-un inherited the leadership of North Korea from his father, Kim Jong-il, who died in December 2011.
Lucy Williamson reports.
Go to next video: Could N Korea have a new First Lady?