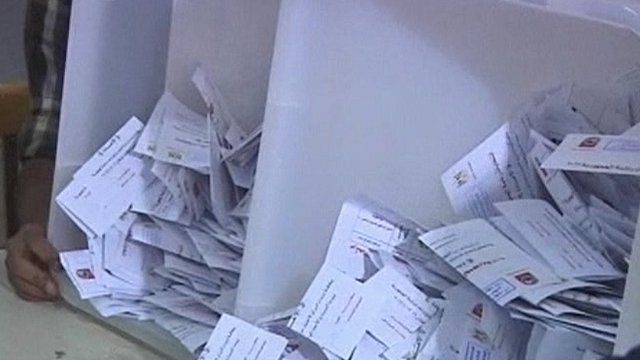 Video
Egypt's military grants itself sweeping powers
Egypt's ruling military has issued a declaration granting itself sweeping powers, as the country awaits results of presidential elections.
The document by the Supreme Council of Armed Forces (Scaf) says new general elections can not be held until a permanent constitution is drawn up.
It also gives the Scaf legislative control.
Meanwhile, the Muslim Brotherhood says its candidate, Mohammed Mursi, has won Sunday's presidential election.
Shaimaa Khalil reports from Cairo.