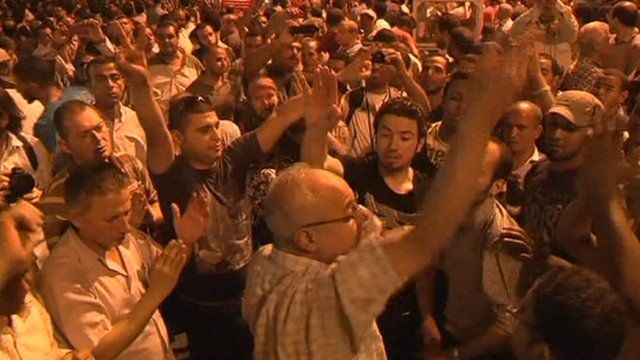 Video
Egypt protest: 'It feels like the revolution is back'
Protesters are spending the night in Egypt's Tahrir Square, following the sentencing of former President Hosni Mubarak for his part in the killing of protesters during Egypt's 2011 revolution.
The crowds are angry at the acquittal of key security officials who were on trial alongside Mubarak. Four interior ministry officials and two local security chiefs were cleared of complicity in protesters' killings. Rallies against the verdict were also held in Alexandria, Suez and Mansoura.
Activist and filmmaker Omar Robert Hamilton described the scene at Tahrir Square.