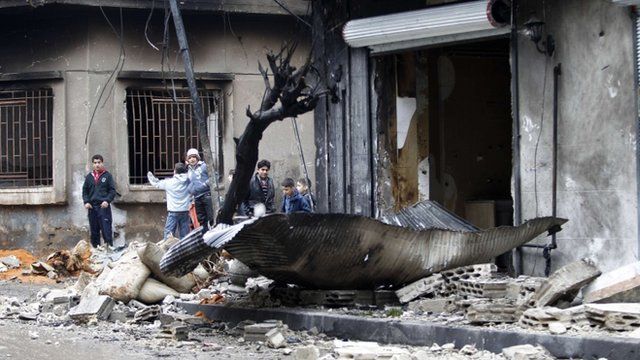 Video
Homs residents 'melting snow as water supplies cut'
The Syrian city of Homs is "entirely isolated" according to an eyewitness speaking to the BBC from inside the city.
The man, who did not want to be named, said the shelling was continuous, and that the Syrian Free Army were doing their best to protect civilians - including western journalists trapped in the city.
He said the humanitarian situation is deteriorating further, as water supplies dry up.