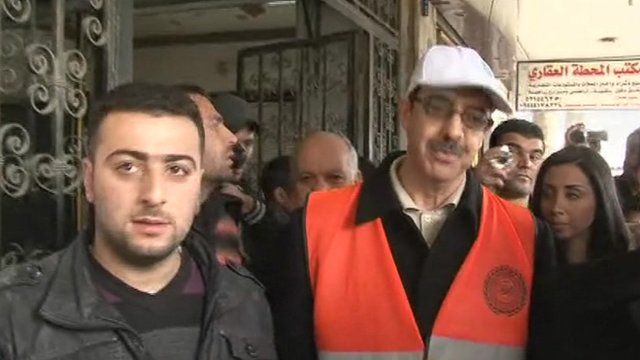 Video
Syria unrest: Arab League observers' breakaway visit
The head of the main Syrian opposition group, the Free Syrian Army, has said the Arab League's mission in the country must prove itself or leave the country.
On Thursday three Arab League observers made an unscheduled trip to a suburb of Damascus, away from the Syrian security forces they have been escorted by since arriving.
A BBC Arabic journalist who was given special access to the team brought back footage of hundreds of ordinary Syrians keen to pass on their own experiences of the protests and crackdown.
Tom Esslemont reports.