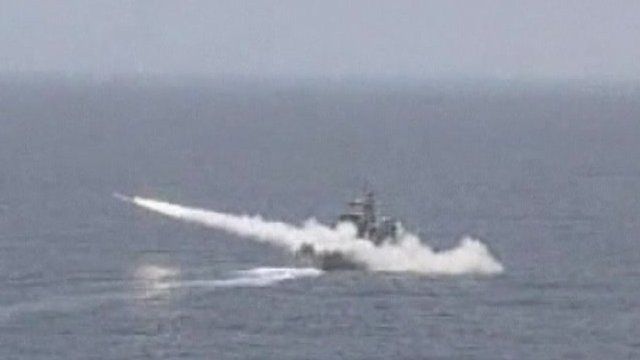 Video
Iran 'test-fires medium-range missile' in Gulf
Iran has successfully test-fired a medium-range surface-to-air missile during military exercises in the Gulf, the official Irna news agency reports.
Iranian naval commander, Mahmoud Mousavi, was quoted as saying the missile was equipped with the "latest technology" and "intelligent systems".
The test comes a day after he denied earlier state media reports that Iran had test-fired long-range missiles.
Nick Childs reports.