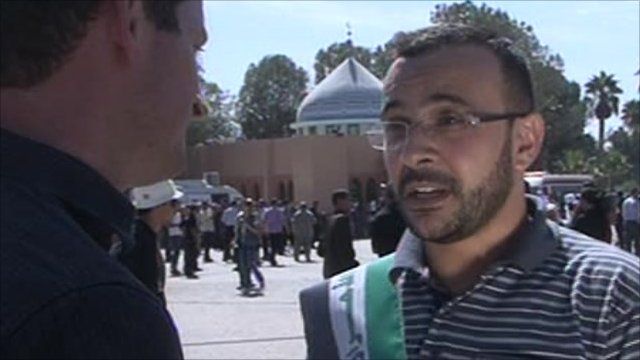 Video
Palestinian speaks of his sorrow despite release
Palestinian prisoners have begun to arrive in Gaza following their release as part of a swap deal with Jerusalem that saw soldier Gilad Shalit returned to Israel.
More than 1,000 Palestinians are to be freed in the prisoner exchange deal between Israel and Hamas. The first 477 are being released on Tuesday.
The BBC's Jon Donnison spoke to a Palestinian man who had been detained for 10 years and had just arrived at the Rafah Crossing in Gaza.
Ahmed said that he was thankful for his release, but that his happiness was overshadowed because a number of his friends remained in jail.