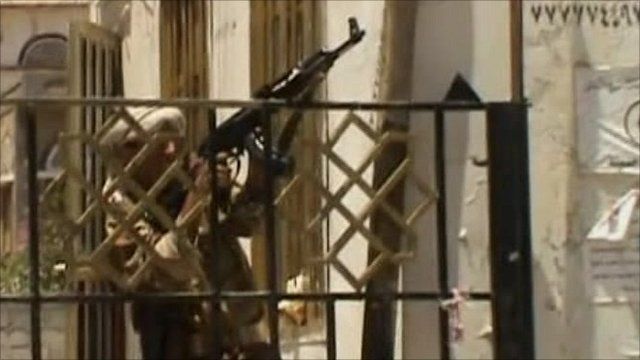 Video
Activist on 'cruel and aggressive' crackdown in Yemen
At least six people have died in a third day of violence in the Yemeni capital, Sanaa, where tens of thousands of anti-government protesters are occupying a square.
Two demonstrators were reportedly killed by mortar shells.
Anti-government activist Ahmed Al-Shawish called the recent action against demonstrators in Sanaa ''cruel and aggressive''.
Go to next video: Shooting and tear gas in Yemen unrest