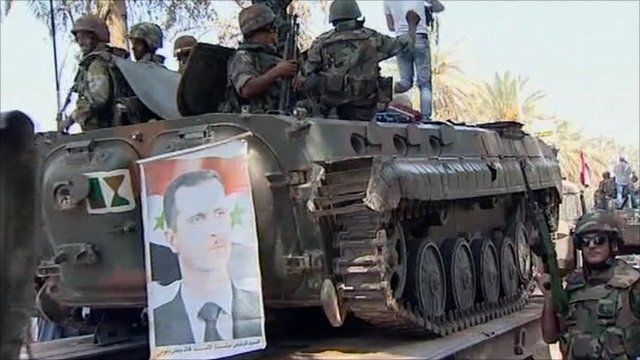 Video
Syria unrest: 'The repression goes on'
Syrian President Bashar al-Assad has told UN chief Ban Ki-moon that military operations against protesters have "stopped", according to a UN spokesman.
But the BBC's Jim Muir in Beirut said that, while there have been a series of high-profile withdrawals by Syrian troops in recent days, activists continue to report deaths and "the repression goes on".
Mr Assad has come under mounting international pressure to end his violent crackdown on demonstrators. Hundreds have been killed since March.
In the latest assault, Syrian forces fired on parts of the port city of Latakia, killing dozens and driving some 5,000 Palestinian refugees from their camps.
Go to next video: 'They're killing anyone that moves''