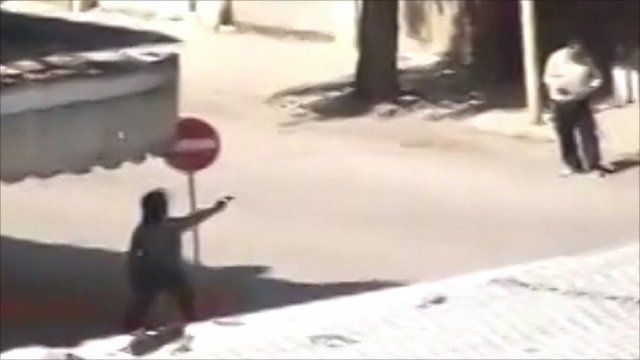 Video
Gunshots on the streets of Hama in Syria
Syrian army tanks have been shelling the country's third biggest city, Homs, as security forces continue their nationwide crackdown on weeks of anti-government protests.
New amateur video appears to show large protests in the city amid reports of gunfire and explosions in the district of Bab Amr and nearby villages where at least nine people have been killed and dozens wounded.
More footage, believed to be from 6 May, appears to show men in plain clothes shooting on the streets of Hama, in central Syria.
Gabriel Gatehouse describes the footage, which the BBC cannot independently verify.