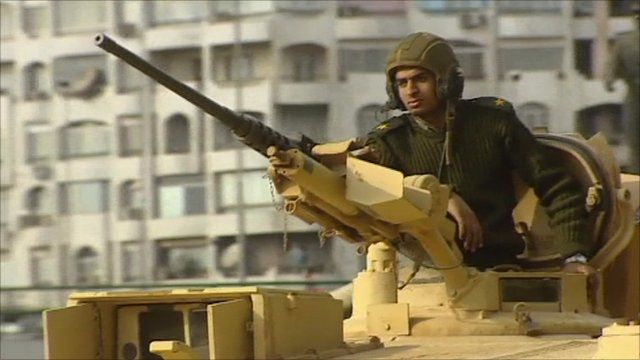 Video
Egypt protests: War planes fly low over Cairo
Leading Egyptian opposition figure Mohamed ElBaradei has joined thousands of protesters in Cairo defying a curfew to demand President Mubarak stand down.
In a tense sixth day of protests, the army sent tanks into the Tahrir (Liberation) Square in Cairo only to see them blocked by demonstrators.
Air force jets and a helicopter repeatedly flew low over the square.
Jeremy Bowen reports from Cairo.
Go to next video: Can Mubarak cling to power in Egypt?