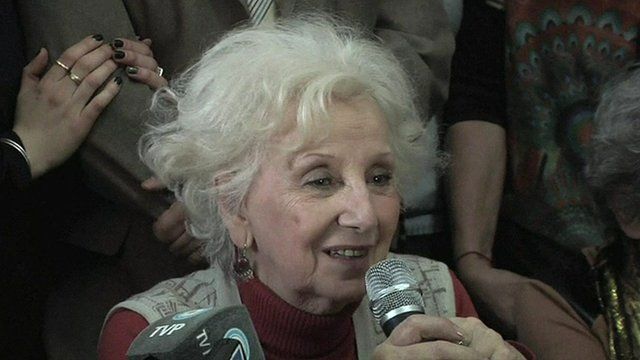 Video
Argentine grandmother finds her 'stolen grandson'
Argentine activist Estela de Carlotto - founder of the campaigning group The Grandmothers of the Plaza de Mayo, an organisation which aims to find the children taken during the 1976-1983 dictatorship - has found her own grandson.
Estela de Carlotto's daughter Laura, a left-wing activist, gave birth while she was held by the military regime. Her baby was taken from her shortly after the birth and she was killed two months later.
Her son is one of hundreds of children who were given away to sympathisers of the military regime, to prevent them from being raised in a left-wing environment.
Go to next video: Theatre to find 'stolen' grandchildren