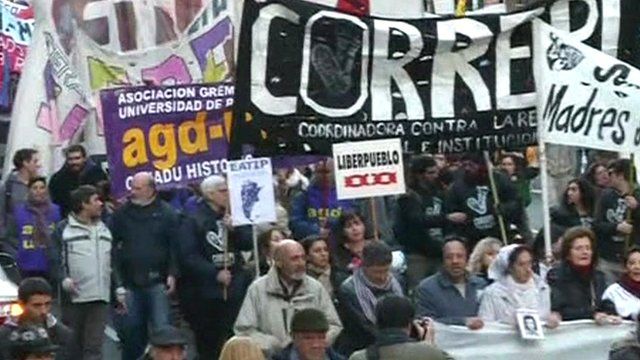 Video
Argentina hours away from default
Argentine officials and lawyers representing a group of hedge funds have resumed negotiations in a race against time to avoid a second default in 13 years.
Argentina is hoping to cut a deal or win a reprieve from a US court overseeing the dispute.
Katy Watson reports from Buenos Aires.