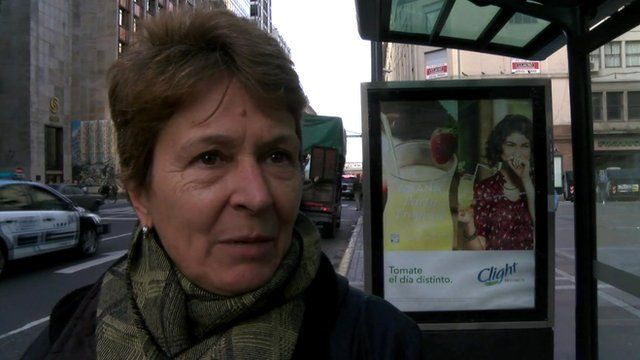 Video
Argentines worry over the prospect of another default
Argentina is on the brink of its second government financial default in 13 years.
The country has until Wednesday 29 July to reach a deal with investors, especially the so-called "hold-outs", who are suing the country for full repayment of their bonds.
BBC Mundo's Ignacio de Los Reyes spoke to people in Buenos Aires.
Go to next video: Man sets sights on Argentina's debt