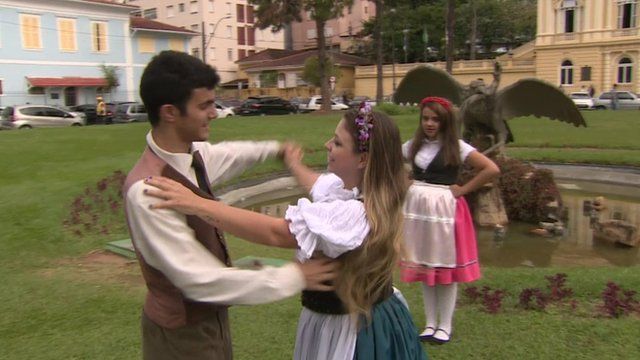 Video
Brazil's German settlements prepare for World Cup final
Despite the fact that Germany knocked them out of the World Cup, most Brazilians are cheering for the country in the final - and not just because of the historic rivalry with Argentina.
Tens of thousands of Germans settled in Brazil during the 19th and 20th centuries, helping shape a number of Brazilian cities. For those with German roots, a German victory will feel a little bit their own.
Julia Carneiro reports one of the first German settlements in Brazil, Petropolis.
Go to next video: Brazil's dilemma: Germany v Argentina