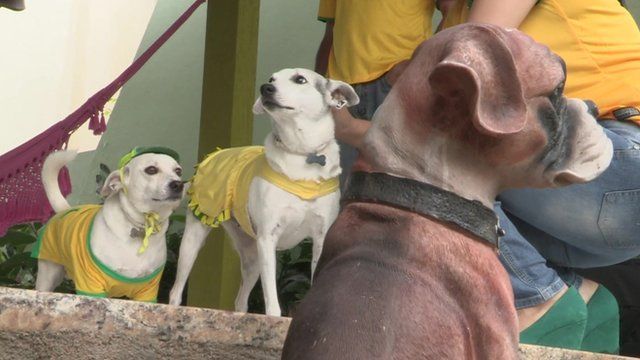 Video
World Cup: Brazil government accused of removing stray dogs
The Brazilian government has been accused by the animal welfare campaigners Humane Society International of rounding up and removing stray dogs in the build up to the World Cup.
It mirrors what happened in Russia before the Winter Olympics - in the run up to the games in Sochi up to 2,000 stray dogs were removed from the streets.
Officials in Brazil deny the removal of animals has taken place but campaigners say eyewitness accounts of dogs being seized are genuine.
Alex South reports.
Go to next video: 'Persieing' goes global