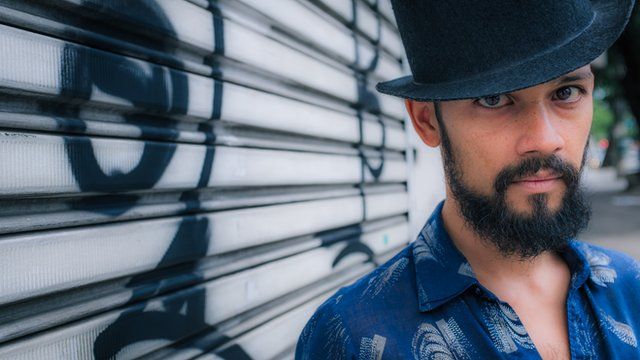 Video
LatAm Beats: Brazil's Curumin
Seductive samba-funk is the trademark of Brazilian musician Curumin.
His sound also draws on hip hop, jazz, bossa nova and electronic elements.
For BBC LatAm Beats, he performs an acoustic version of Afoxoque.
The song's name derives from afoxé, a Yoruba word meaning "the power of the word". It is inspired by African culture which is strong in Bahia, in the north east of Brazil, where there is a large black population.
Curumin himself is a blend of cultures.
His father comes from a Spanish family and his mother has Japanese roots. He says he is a typical Brazilian and his name means "boy" in Tupi-Guarani indigenous language.
His latest album, Arrocha, was released in 2012.
Go to next video: LatAm Beats: Criolo