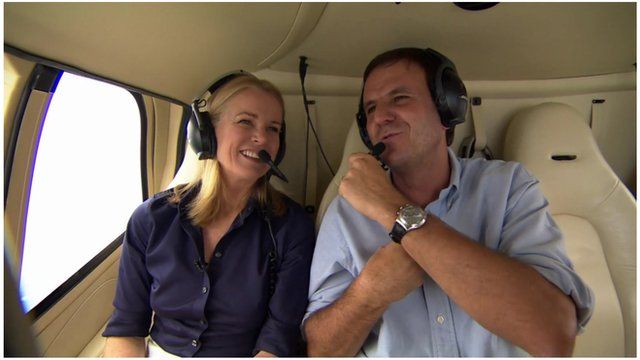 Video
Rio helicopter tour with its mayor
Rio de Janeiro Mayor Eduardo Paes shows off his "marvellous city" to the BBC's Katty Kay during a helicopter tour. He insists Brazil will be ready to host the World Cup and Olympics.
The Brazilian city of Rio de Janeiro has a lot on its plate. The annual Carnival party is coming up, followed by the football World Cup this summer. After that, Rio must get ready to host the Olympic Games in 2016.
But Eduardo Paes, the mayor of what locals like to call "the marvellous city", believes that Rio can juggle everything and be ready.
He took the BBC's Katty Kay on a helicopter tour of the city and showed off the security control centre where the authorities are trying to reduce Brazil's high rates of violence.
Produced by Kate Farrell and Sarah Robbins; filmed by Chuck Tayman